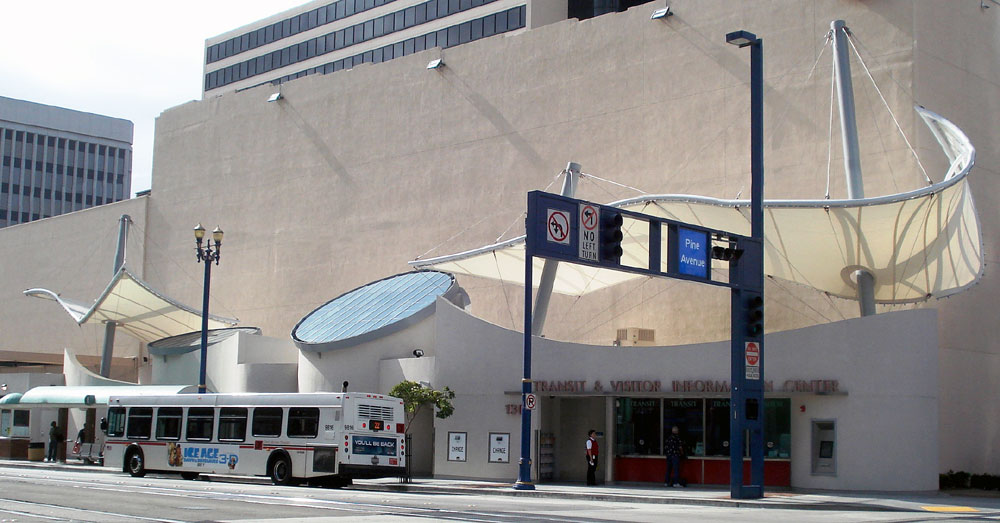 Today's focus on reducing environmental impact has many communities looking for ways to entice more commuters and travelers to use public transportation.  While this includes expanding routes and improving access, it also means making public transportation centers more comfortable for its users.  If you're working on a transit center project, it's time to explore how a tensioned fabric structure can add functional and aesthetic benefits for travelers, workers, and property operators.
Improve Waiting Areas and Walkways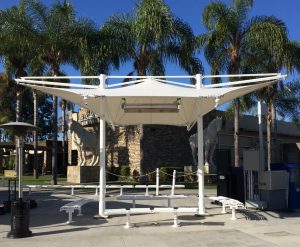 When the goal of a project is to improve ridership, it's essential to design with the commuter's experience in mind.  Potential users will be deterred if they're left standing in the rain or sweltering in the sun.  A tensioned fabric structure can span long distances with minimal structural support to provide much needed protection from the elements – both when riders are walking from the parking structure and as they're waiting for the bus or train to arrive.
Projects that experience significant rains can easily overcome the associated challenges by incorporating premium water control options into the design.  Similarly, projects located in cold climates can include heating elements to provide superior comfort.
Stand Out in the Community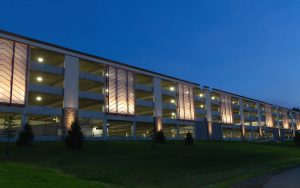 Boosting ridership also means increasing awareness.  Many architects and designers have found that a tensioned fabric structure or tensile membrane facade gives them the opportunity to create a signature project that demands attention in the community.
Depending on the goals of the project and the type of membrane you choose whether it's PTFE-coated fiberglass or PVC membrane, you can experiment with color or graphic printing to make your statement, or you can explore interesting shapes and styles to make an impact with your design.
Protect Filling Stations and Depots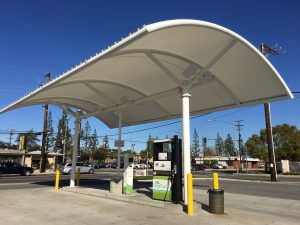 In addition to considerations for the commuters' experiences, a fully realized public transportation center includes plans for behind the scenes.  A tensioned fabric structure provides versatile solutions for filling stations and depots, where employees are working hard to keep operations functioning smoothly.
For more information on the advantages of tensioned membrane architecture, read our post – Innovative Design Solutions: Explore the Benefits of Fabric Tensile Structures.
Is a Tensioned Fabric Structure Right for Your Public Transportation Center Project?
In the Tension Structures Division of Eide Industries, we specialize in design, engineering, manufacturing, and installation of structurally complex and creatively challenging commercial, government, and prototype design projects.  We provide expertise and support for architects, landscape designers, general contractors, and property owners to develop their custom tensile membrane project ideas and construct iconic structures.
Explore the options for your next project.  Contact one of our experts today by calling 800-422-6827.