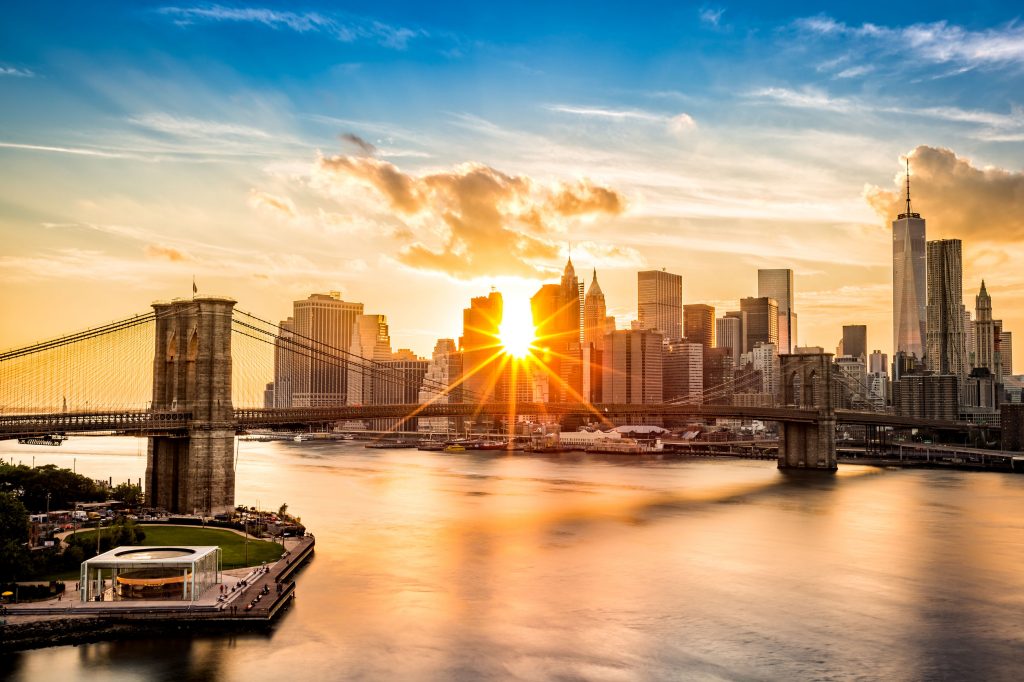 As the largest annual gathering of architects in the world, the American Institute of Architects' (AIA) Conference on Architecture begins next week in New York City, and the team at Tension Structures is proud to be joining the national organization in their efforts to provide architects with the resources they need to do their best work.  At the AIA Architecture Expo on June 21-22, Tension Structures will be answering questions for the industry's most creative architects, designers, and firms, and showing how tensioned fabric structures and tensile membrane facades can provide next generation solutions for sustainability, energy efficiency, innovation, and design.
Discover What's New, What's Next, and What's Cutting-Edge
The AIA Architecture Expo is more than a simple exhibit hall.  AIA describes it as a materials playground for today's leading architects and designers.  It's an opportunity for these professionals to get a glimpse of the latest solutions for today's real challenges.
At Tension Structures, we embrace the many driving forces powering innovation in tensioned fabric architecture, and we're passionate about helping our clients stay ahead of the energy efficiency curve.  From new technologies in the membranes to cutting-edge design techniques to new applications, we're excited to bring our expertise to the AIA Architecture Expo floor.
Visit Us at the AIA Architecture Expo
Are you creating your own blueprint in your community – making a difference, solving challenges, and designing one-of-a-kind projects for your clients? Come visit the Tension Structures Team at Booth #1031!  It's where innovation meets iconic designs.
Not attending the AIA Conference on Architecture 2018?  Visit our blog to learn more about the world of tensioned fabric architecture.
About the American Institute of Architects (AIA)
With more than 90,000 members worldwide, the American Institute of Architects "works to create more valuable, healthy, secure, and sustainable buildings, neighborhoods, and communities."  From advocacy to education, they are a resource for architecture and design professionals across the globe.
About Tension Structures, a Division of Eide Industries
In the Tension Structures Division of Eide Industries, we specialize in design, engineering, manufacturing, and installation of structurally complex and creatively challenging commercial, government, and prototype design projects.  We provide expertise and support for architects, landscape designers, general contractors, and property owners to develop their custom tensile membrane project ideas and construct iconic structures.
Explore the options for your next project.  Contact one of our experts today by calling 800-422-6827.