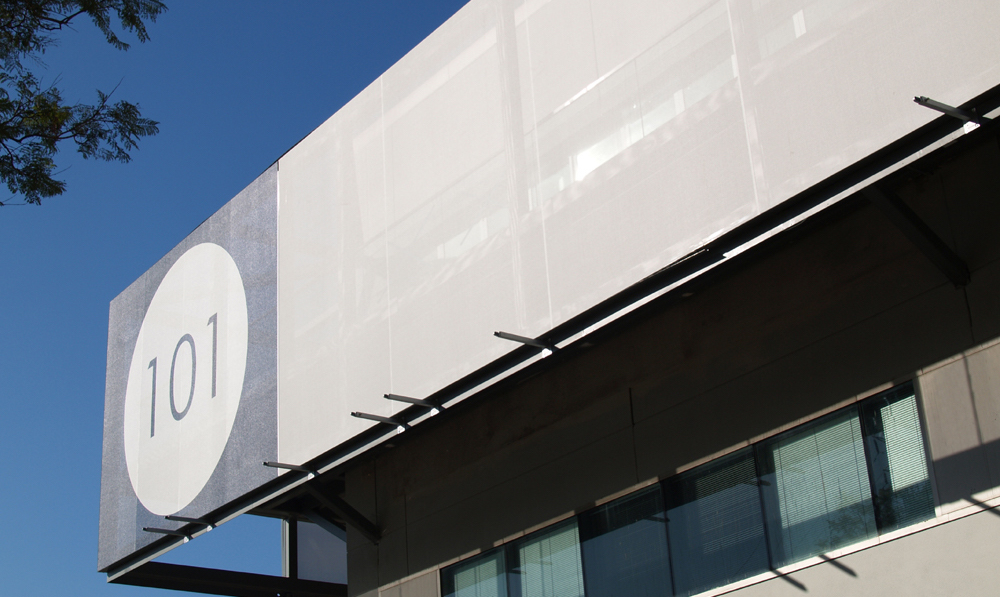 Tensile fabric facades are becoming an increasingly popular solution for architects and contractors who are tasked with improving the energy efficiency of a building – but that's only one of the powerful benefits of this type of architecture.  The truth is that tensile fabric facades add value to a property in a wide range of ways, including (but certainly not limited to) performance, modernization, differentiation, and branding.
Performance
Improved energy performance is, by far, the most celebrated benefit of tensile fabric facades – as they're a superior solution for reducing the impact of heat-inducing UV rays (aka solar heat gain).  However, the performance benefits don't end there.  By wrapping the building in the technologically advanced membrane, you also help to minimize your building's impact on the area's heat island effect – or the heating effect that occurs when there's a higher concentration of concrete as opposed to natural landscapes.
Tensile fabric facades can also play a role in improved acoustics (to damper exterior noise pollution), increased privacy (for projects where interior privacy is a concern), and added security (for open-air projects like parking garages where you want to deter outsiders from entering the facility in any unintended way).
Modernization
With the second-skin design of tensile fabric facades, this type of tensioned membrane structure can revitalize an aging structure without requiring the intensive effort of a traditional exterior renovation.  The facade can be used to update the building's envelope – transforming dated designs with clean and modern lines.
Architects and designers can actually use tensile fabric facades to experiment with the shape of the building by extending panels beyond the traditional envelope.  Shorter buildings with much taller neighbors can extend the facade upwards to make it blend in with the neighborhood.  Panels and 3D designs can add depth and/or contrast.  Institutionally styled (aka boring and block-like) structures can be updated with a modern and memorable design.  The opportunities are endless.
Differentiation & Branding
Tensile fabric facades can turn your ordinary building into an iconic property with a modern look and more comfortable interior – a powerful solution if the property owners are looking for ways to attract buyers, investors, or new tenants.  Not only does this type of facelift make the structure more visually appealing, but it also shows the property owner's commitment to environmental awareness and green initiatives.
Additionally, advances in the membrane color and graphic printing options empower you to use your facade as a billboard for your brand (or as a rental ad space for another major brand).
Are Tensile Fabric Facades Right for Your Next Project?
In the Tension Structures Division of Eide Industries, we specialize in design, engineering, manufacturing, and installation of structurally complex and creatively challenging commercial, government, and prototype design projects.  We provide expertise and support for architects, landscape designers, general contractors, and property owners to develop their custom tensile membrane project ideas and construct iconic structures.
Explore the options for your next project.  Contact one of our experts today by calling 800-422-6827.