As the global economy has been forced to make major pivots in how it has operated over the last few years, many manufacturers have turned to cutting costs as a means to get their profits up. Leaning on large-scale, low-wage labor as the solution, more and more American companies have taken their processes overseas to countries like China and India. 
Here at Eide Industries, we're proud to say that we are not one of those businesses. Our work has always been, and will always remain, in the United States. From start to finish, our company employs local citizens, putting trust that supporting our own job markets will lead to better lives for our employees, and our nation overall. 
Here are a few reasons why our tension structures are still made in America:
Quality Over Quantity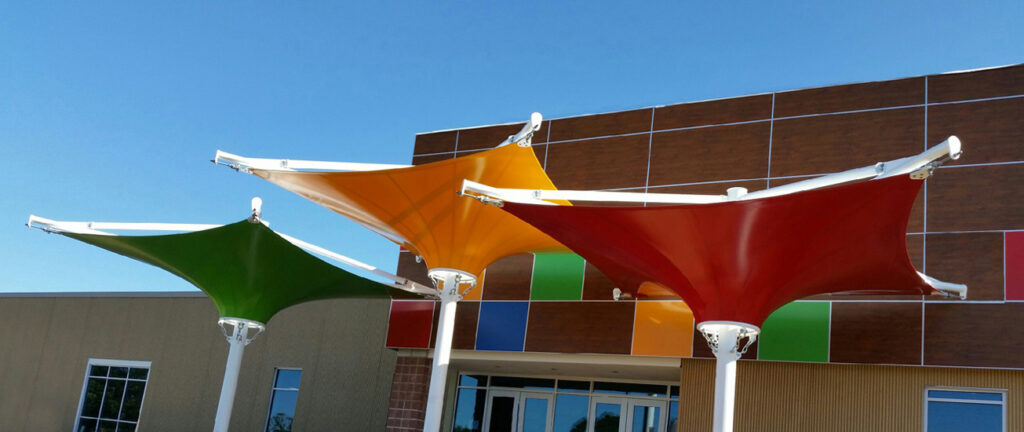 Many organizations are more focused on scaling than they are putting out a quality product. For us, we know that one cannot reasonably happen without the other. Cutting costs by pushing manufacturing overseas would only hurt our reputation in the long run, as our products are made to order, and require a deep understanding of our clients' needs.
Sending plans over to China for production is counterproductive to those needs, and quality control continues to be a major drawback of international manufacturing. Instead, we lean on the experts that we train in person to do the job right the first time. That means as a client, you can rest assured that highly-trained professionals are overseeing your build every step of the way. 
Supporting Our Eide Industries Family
The approach at Tension Structures is nothing new or unique for us – every business within the Eide Industries family is held accountable by the same company policies. We value our employees, and the concept that we always put people over profit has been a mainstay in our company culture since its inception. 
We view our employees as an integral part of what we do here, and can't imagine a world where we wouldn't be able to work together with them, in person, to produce the quality products our clients deserve. We recognize that so many lives depend on our business model, and would never jeopardize uplifting those lives to take things overseas just so we can save a few bucks on manufacturing costs. Made in the USA means something to us, and we'll always stand by our American workforce.
Dedicated to the Local Economy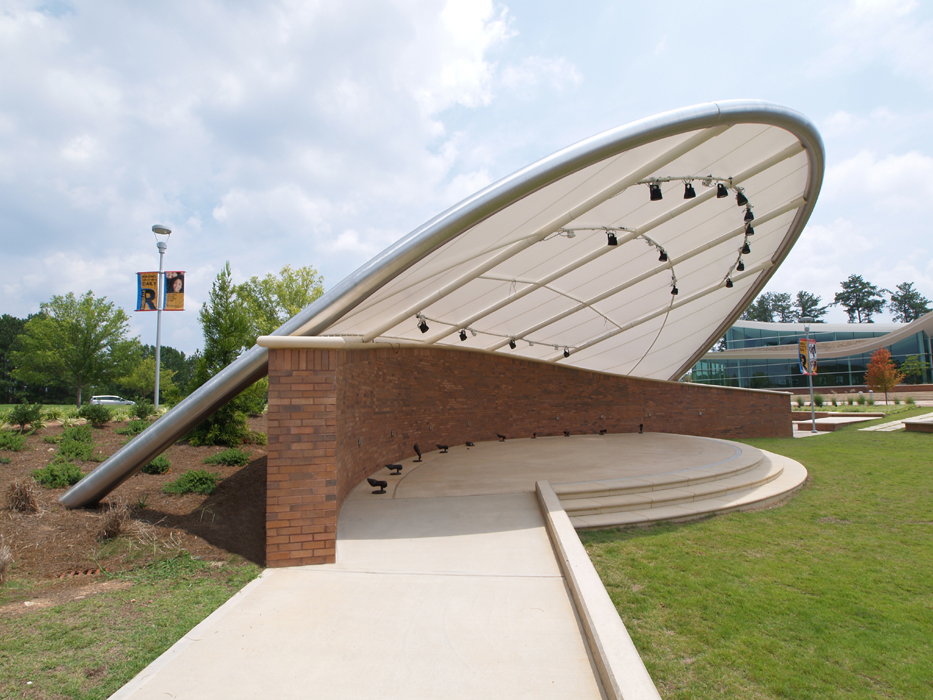 As Americans, we firmly believe we have a responsibility to the nation that's given us so much opportunity. We value the unique freedoms our country lends its citizens, and recognize that there is a responsibility to pay them back when the time comes. As the United States continues to try and divert an upcoming recession, it's important now more than ever to support our local economy by keeping jobs in the USA.
Made in the USA is so much more than just a phrase. It's a commitment to putting American values first, and giving back to the country that has provided us with so much. That's why we'll always keep production here. We couldn't see ourselves running this business in any other way. 
Get Your Tension Structure Initiative Started
In the Tension Structures Division of Eide Industries, we specialize in the design,
engineering, manufacturing, and installation of structurally complex and creatively
challenging commercial, government, and prototype design projects. We provide expertise and support for architects, landscape designers, general contractors, and property owners to develop their custom tensile membrane project ideas and construct iconic structures. Explore the options for your next project. Contact one of our experts today by calling 800-422-6827.