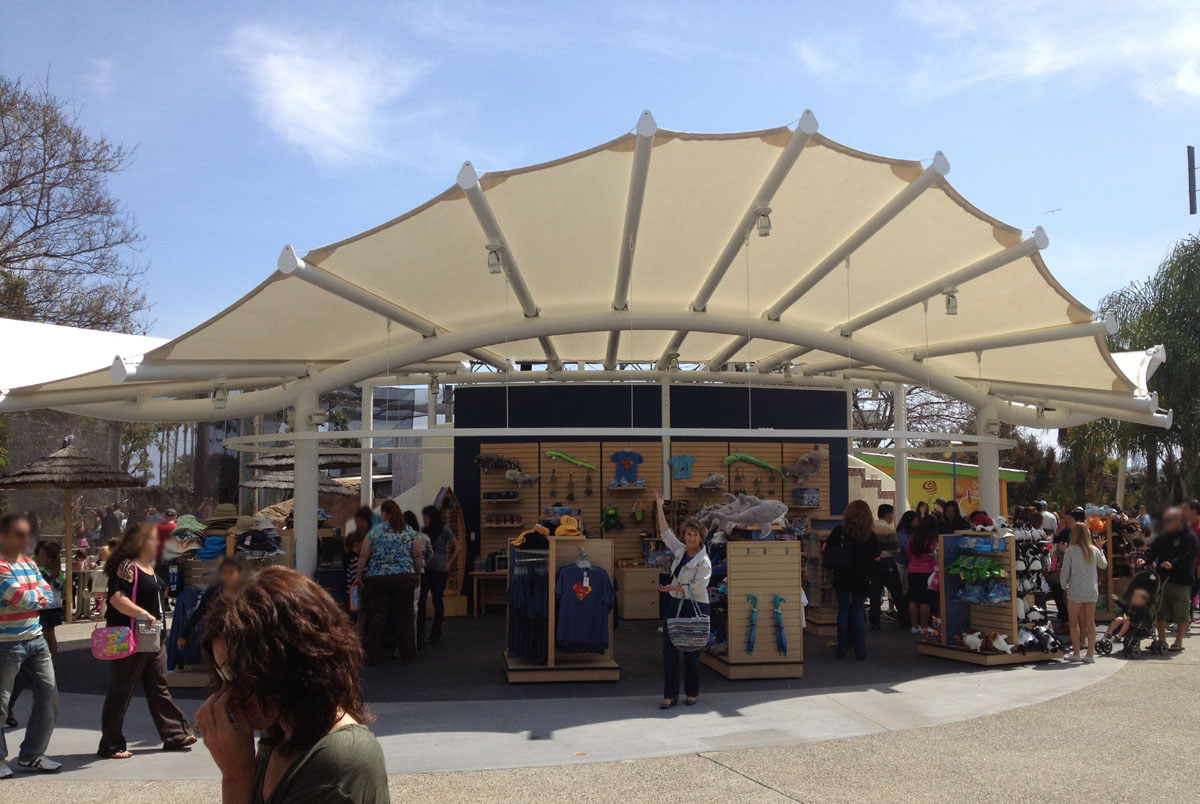 Let's face it – ever since 2020, American businesses have been unsure about how to put their best foot forward in the face of economic adversity. From pandemic uncertainty to decreased foot traffic, a decline in tourism, and much more; it's been difficult to assess the current economic landscape.
Here at Tension Structures, a division of Eide Industries, we're here to tell you there's hope. In fact, we stand by a singular statement for which we've been running our business upon these days: Every economic downturn has a stronger recovery.
Read below to see what we mean, and how that applies to our products:
Prepare For A Boom
As we mentioned, one of the biggest drawbacks of economic downturn is the lack of foot traffic and tourism. Areas that were once thriving have shown dwindling numbers of people visiting them over the last couple of years.
With that said, we're already seeing the world come out of the COVID era. People feel comfortable going outdoors again. Families are going on trips. Couples are going out on dates. And life is returning back to normal throughout America. What that means for businesses: prepare for a boom, as the recovery is going to bounce back stronger than ever.
Invest In The Next Chapter
With increased economic activity comes an increased need for infrastructure. Why not invest in that infrastructure now so that your business will be prepared for the influx of people coming in the near future?
Pools – prepare by installing tension structures overhead to provide shade for visitors.
Restaurants – create new and attractive outdoor seating areas so you can have increased capacity.
Malls – Add tensile facades to instantly create billboards for your top brands.
Parking Structures – add solar to your roof so that you can cut down on electric bills while providing a cool location for drivers to park.
It doesn't take much to make a huge difference in the experience of your customers. Investing in that next chapter now will only help your business grow. Tension structures set you apart from the competition, and create a welcoming environment that's conducive to business success.
The Bottom Line: Tension Structures Are For The People
Tension structures are unique in the fact that they are deeply linked to user experience. Whether that's through utilitarian reasons like providing cover from the elements; or aesthetic reasons such as creating art pieces and defining gathering spaces. The more people you have, the more it makes sense to invest in these structures so that you and your business are ready.
The recovery is coming. Will you be prepared?
Get Your Tension Structure Initiative Started
In the Tension Structures Division of Eide Industries, we specialize in the design, engineering, manufacturing, and installation of structurally complex and creatively challenging commercial, government, and prototype design projects. We provide expertise and support for architects, landscape designers, general contractors, and property owners to develop their custom tensile membrane project ideas and construct iconic structures. Explore the options for your next project. Contact one of our experts today by calling 800-422-6827.