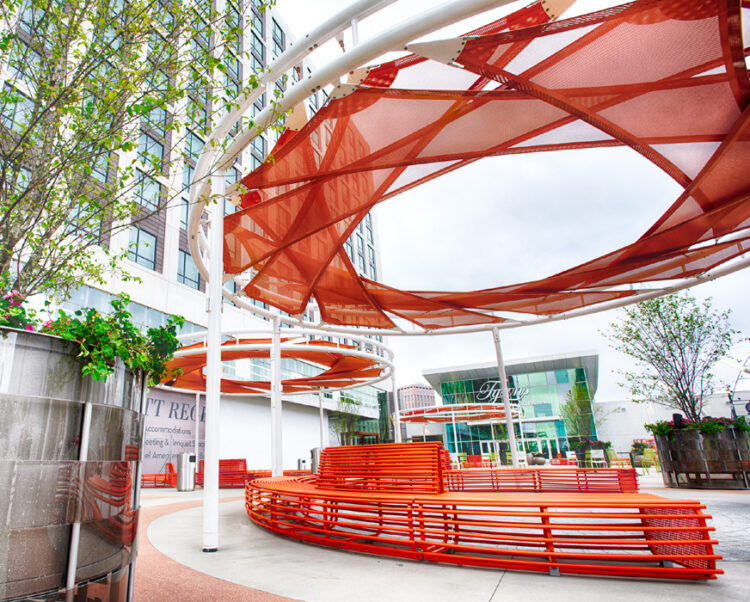 Ahh, the great outdoors. The rays of sun, the fresh air, and the opportunity to get away from the office environment. There's a reason why so many people choose an outdoor escape when given the opportunity. But there's always a moment when the outdoors gets to be too much. That's because the same sun and good weather can quickly transition into exposure to the elements. Whether that's during a walk in the city, or on a hike in the wilderness, we as humans inherently need shelter to augment our personal journeys. 
Luckily, tension structures are here to help. Continue reading below for a few examples of how they can make your experience outdoors a bit more hospitable:
Outdoor Seating Areas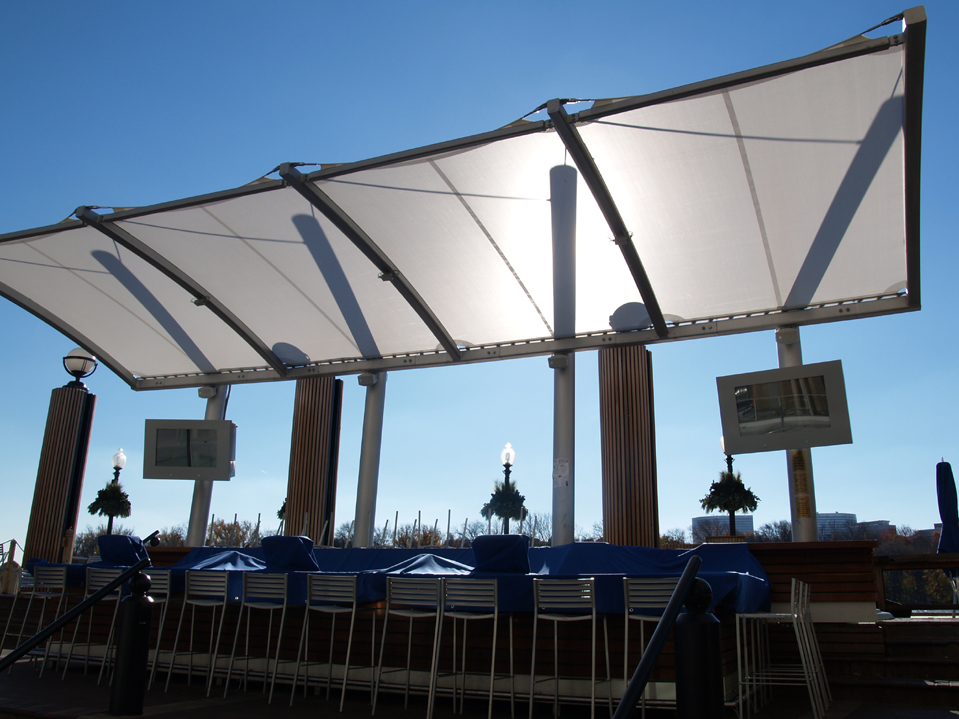 Why does having a drink outside have to mean getting a sunburn? With a well-placed tension structure, your bar can stay in the shade all day long – keeping patrons seated and buying beverages longer. That's exactly what we did at the Washington Harbour Lower Plaza. 
Our team helped install ePTFE fabric canopies above their bar area in order to provide much-needed shelter to outdoor customers. The white, Tenara 4T40HF Architectural Fabric we chose gave the client a 62% reduction in light transmission. That means cooler temperatures without compromising on that great vitamin D feeling the sun can give you. No sunburn, but all of the benefits of being outside. The margaritas definitely helped too. Click here to learn more about that project!
Outdoor Experiential Areas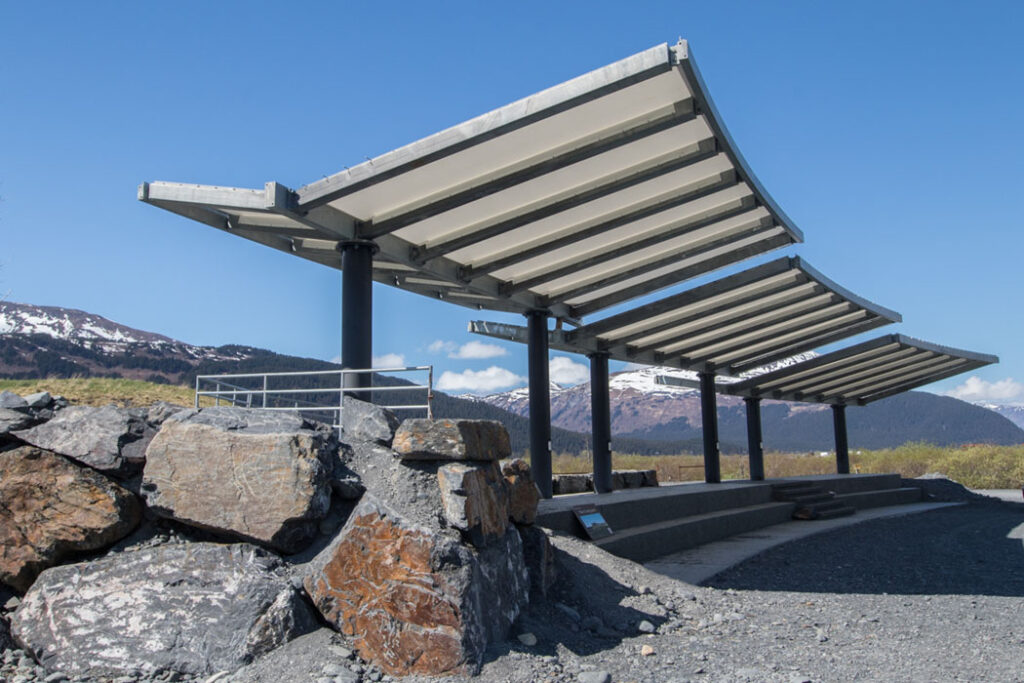 But tension structures aren't just great for bar and restaurant environments – they have the potential to enhance any outdoor space. Take, for example, an outdoor experiential space like an amphitheater. Tension structures allow guests to comfortably enjoy the show, sheltered from the elements while still being able to experience nature. 
This value proposition sounded especially appealing to our partners at the Bear Education Awareness Research Sanctuary, located at the Alaska Wildlife Conservation Center in Girdwood, Alaska. Our tension structures provided an overhead canopy for their elevated platform – an area where visitors can experience up-close encounters with the local wildlife. We built them to be able to withstand heavy snowfall in the winter months, without completely obstructing the sun during the summer months. Click here to learn more about this project.
Nighttime Ambiance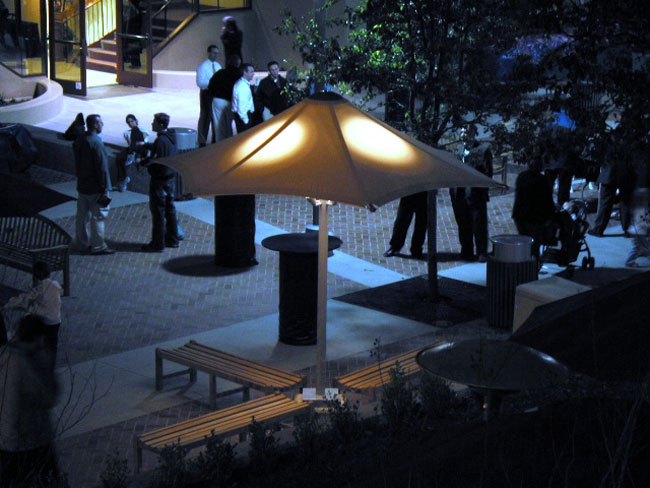 And last but not least, tensions structures can provide just as much value during nighttime use as they do during daylight hours. Take, for example, our work with Grace Community Church in Sun Valley, CA. Our umbrella-like tension structures are great for hiding away from a quick rain shower, and can even act like a lantern and illuminate the surrounding area. That's because when light hits our durable PVC fabric membrane, it's diffused in such a way that it creates a soft glow. 
This glow has enabled the church to comfortable hold nighttime events outdoors for all to enjoy. If you're interested in learning more about this project, be sure to click here. 
Get Your Tension Structure Initiative Started
In the Tension Structures Division of Eide Industries, we specialize in the design,
engineering, manufacturing, and installation of structurally complex and creatively
challenging commercial, government, and prototype design projects. We provide expertise and support for architects, landscape designers, general contractors, and property owners to develop their custom tensile membrane project ideas and construct iconic structures. Explore the options for your next project. Contact one of our experts today by calling 800-422-6827.