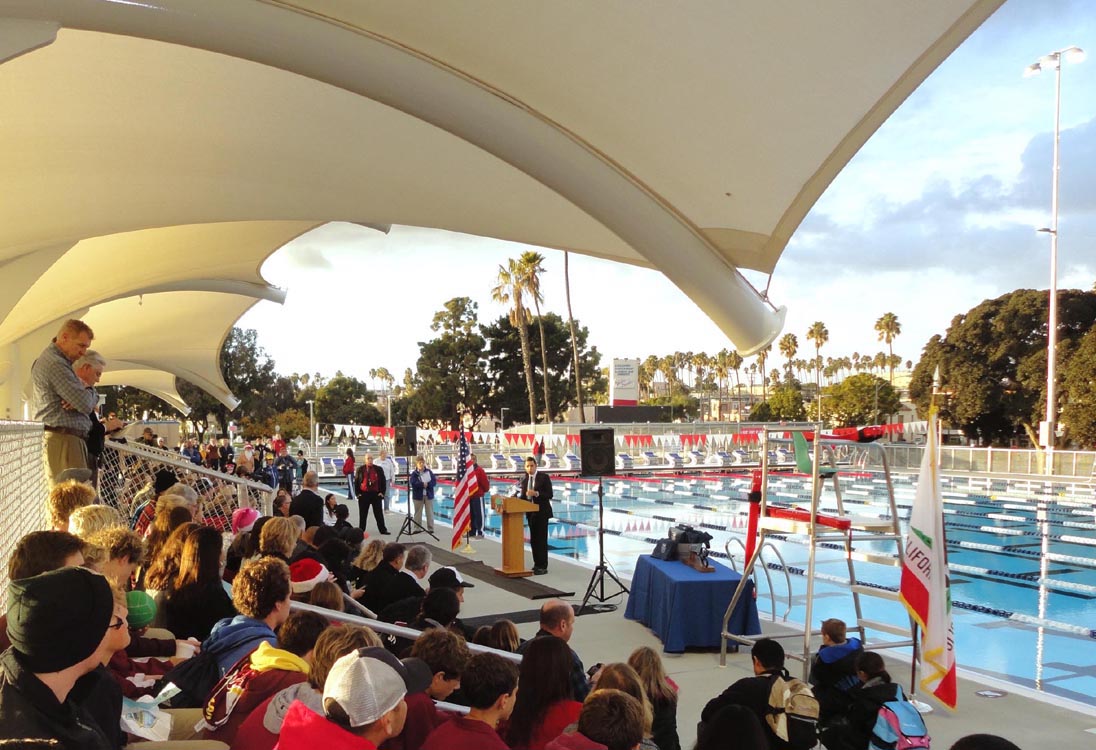 A day at the pool – one of the quintessential American experiences during the summer months. Fun for the whole family, as well as an opportunity to cool down, relax, and spend time with those you love most.
Every one of us has a memory at the local pool. Whether it was going down the water slide, or enjoying the day with the kids. And we're willing to bet that a large percentage of our readers also have at least one memory tied to the subsequent sunburn they endured the week after.
Here's how tension structures can make a big difference for pool-goers, and lead to many more positive memories than sunburn-related ones:
Shade Is Essential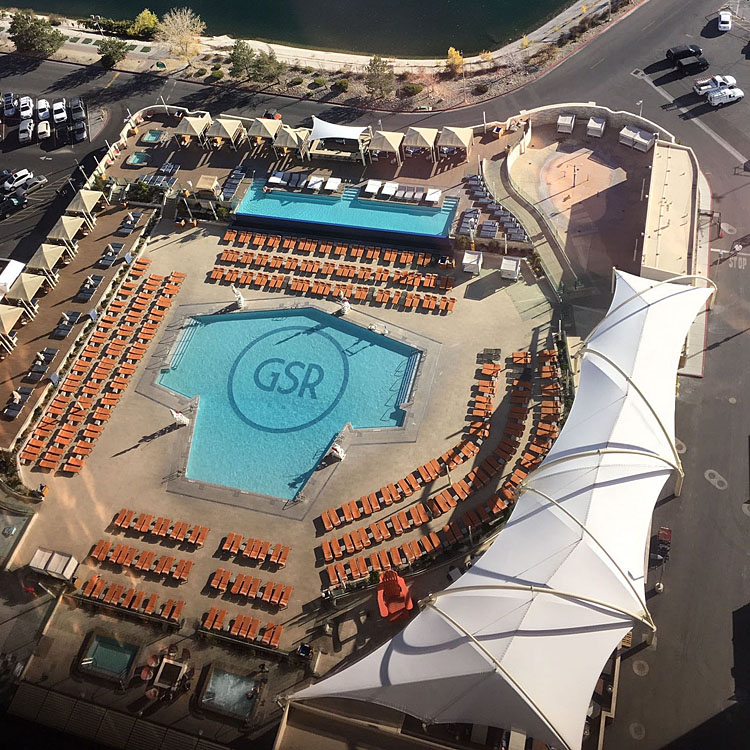 The average swimming pool has a lot going for it. However, unfortunately, shade isn't one of them. And no matter how much sunscreen you slather on, UV exposure continues to be a very real threat, especially during the summer months. Shade needs to become a priority for both the park goers and the staff. Without it, you can risk serious bodily harm and other issues due to factors like heat stroke.
Tension structures are the perfect solution to this problem – providing much-needed shade, without necessarily cutting out the sun altogether. Visitors may continue to take in the rays and enjoy the beautiful weather without having to worry about feeling boxed up inside. In fact, there are many different types of tensile fabrics we can utilize to cut out varying levels of UV rays! The options are virtually limitless, and the positive impact on visitor health is totally worth it.
Landmarks Around the Pool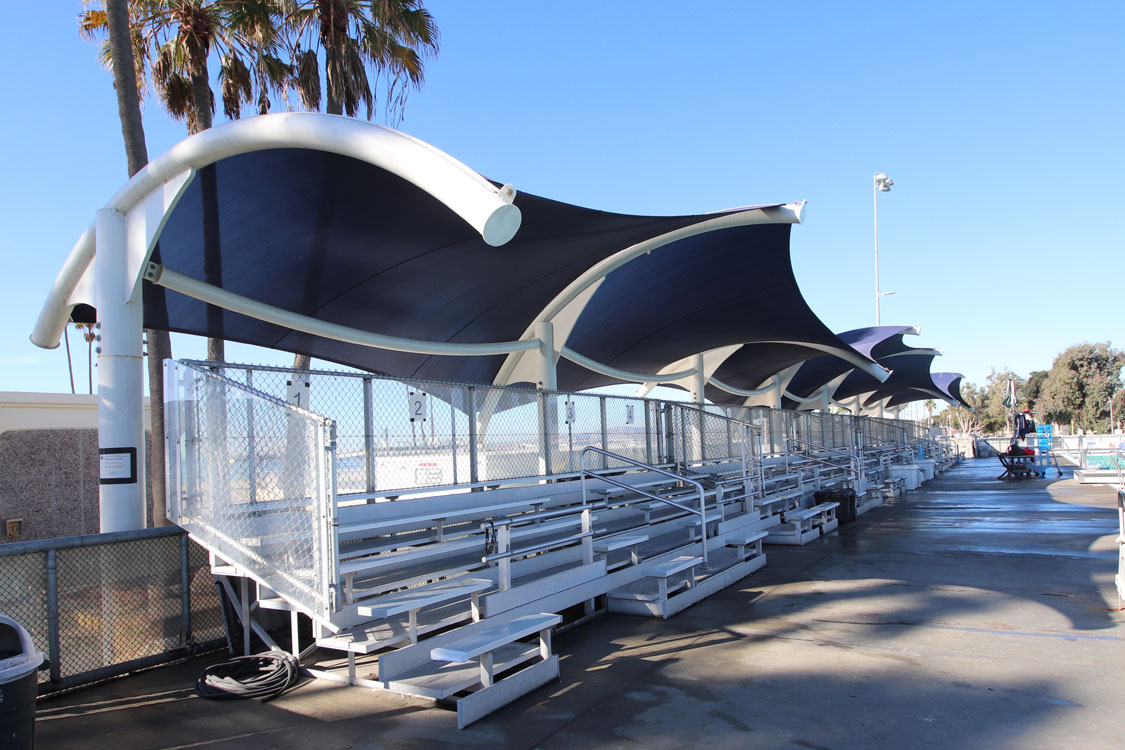 All health benefits aside, tension structures can act as so much more than just opportunities for shade. They also provide valuable sight lines that are easily identifiable at the pool. This gives them a "landmark" effect, and makes them an ideal location to set up a family base camp.
Tension structures help families find lost children, establish safe spaces where the family can always recongregate, and provide a comfortable zone where non-participating family members can hang out and relax without having to bake in the sun.
Recreational Protection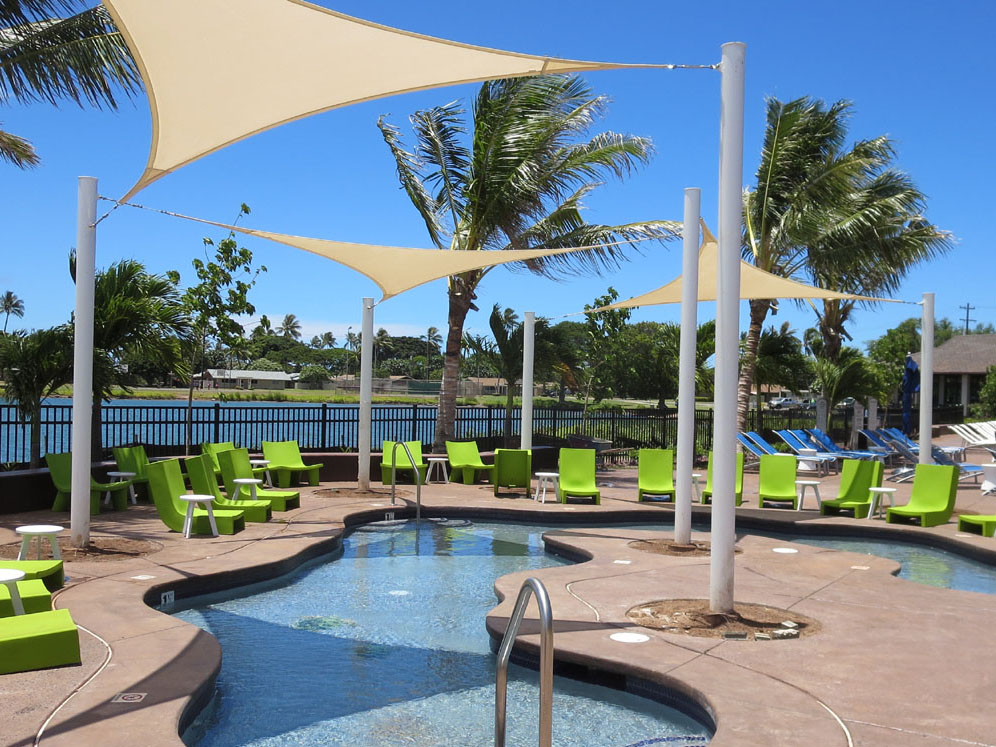 If you thought tension structures were only meant for the walkable spaces at a swimming pool, you couldn't be more mistaken. What really sets tension structures apart is their versatility. They can easily be installed on the ground, or above a lap pool – location doesn't matter, as the building materials are lightweight, durable, and affordable!
In fact, creating a canopy over a large pool, for example, has the potential to enhance the experience for your visitors, while keeping the population healthy and safe. Your lifeguards will thank you for it too – as anyone under its protective canopy will quickly recognize the benefits.
Get Your Tension Structure Initiative Started
In the Tension Structures Division of Eide Industries, we specialize in the design, engineering, manufacturing, and installation of structurally complex and creatively challenging commercial, government, and prototype design projects. We provide expertise and support for architects, landscape designers, general contractors, and property owners to develop their custom tensile membrane project ideas and construct iconic structures. Explore the options for your next project. Contact one of our experts today by calling 800-422-6827.