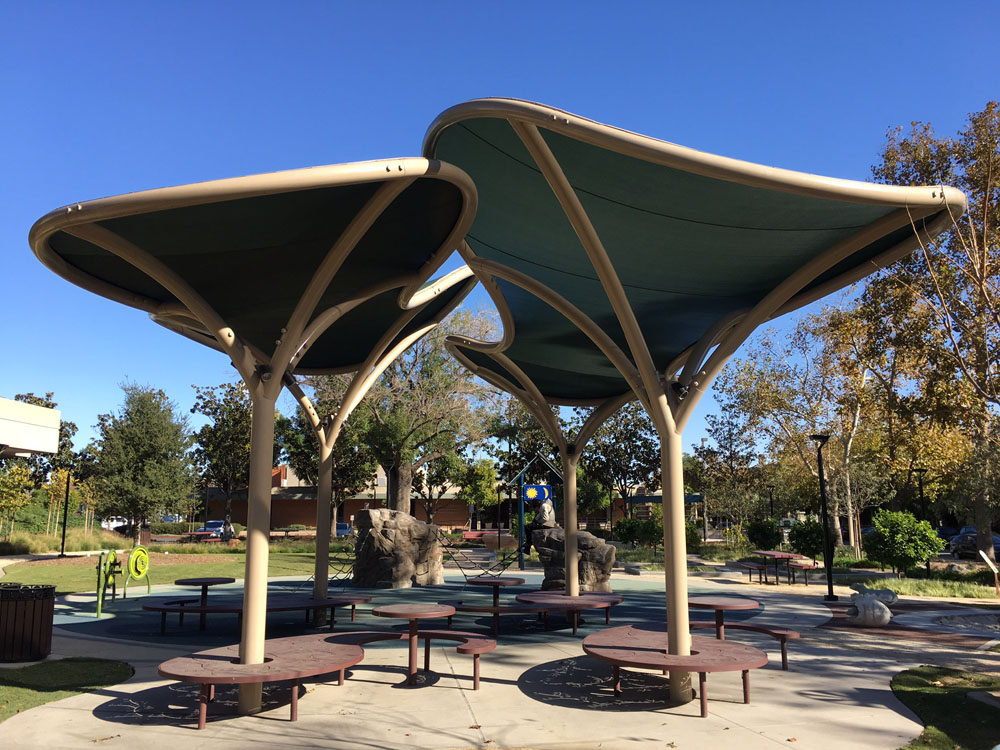 There's nothing that quite compares to the outdoors. After all, it doesn't get much better than fresh air, sunlight, and open space. But even with all of its benefits, outdoor space tends to fall behind on one very important category: control. 
More specifically, control over the weather. 
That's where tension structures come in. Continue reading below to learn more:
Tension Structures and Their Impact
For example – let's say you're a restaurant with outdoor seating. In the event it rains, you may lose many of your available tables. It's the same thing if it's scorching hot out, and nobody wants to get overexposed. Tension Structures provide the support your business needs to expand outdoors spaces without compromising on comfort.
Rain Protection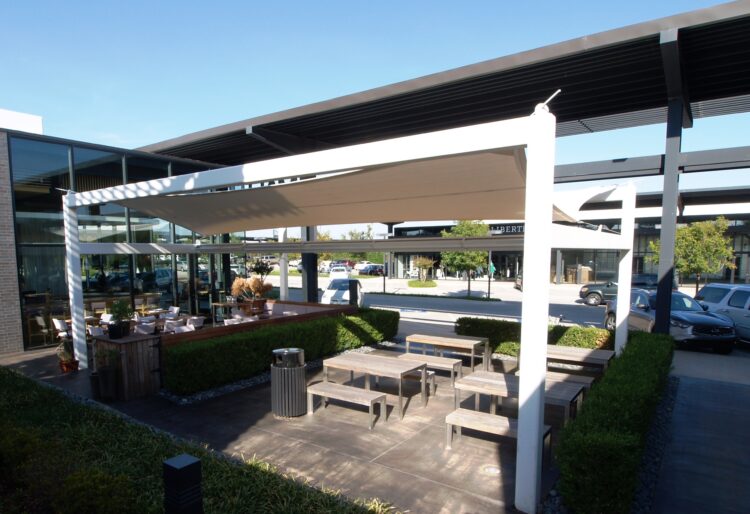 First and foremost, the availability of a variety of tensile fabrics means that you can choose materials that are waterproof. So even on a rainy day, you won't have to worry about wet seating areas. Your outdoor space will remain perfectly functional, with visitors happily going through their day protected from the weather around them. 
How does that translate into ROI? Well, it means your restaurant now has more capacity. It means your stadium's seats remain at capacity without everyone scrambling to find cover. Malls continue to have people sitting outside, adding to the lively atmosphere. The list goes on and on. Just check out what we did for Classen Curve.
Sun Protection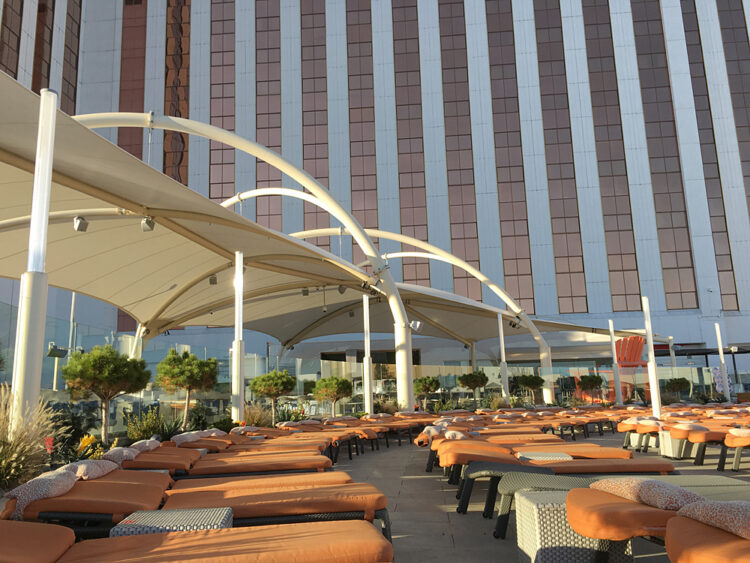 If we're discussing rain, then we also have to mention sun protection. From its harmful UV rays to causing dehydration and sunstroke; long-term sun exposure is very much a public health issue. And if you are looking to expand your outdoor space, you'll need to consider the safety and comfort of your patrons. 
These days, we have plenty of options available that provide shade and protection for visitors while still taking full advantage of the beauty and warmth of the sun. Depending on what you'd prefer, your outdoor space could be anything from a cool oasis to a radiant hangout spot that doesn't give you sunburn. That means more usable space for whatever your business needs. Here's a look at the impact we made for the Grand Sierra Resort.
Get Your Tension Structure Initiative Started
In the Tension Structures Division of Eide Industries, we specialize in the design,
engineering, manufacturing, and installation of structurally complex and creatively
challenging commercial, government, and prototype design projects. We provide expertise and support for architects, landscape designers, general contractors, and property owners to develop their custom tensile membrane project ideas and construct iconic structures. Explore the options for your next project. Contact one of our experts today by calling 800-422-6827.