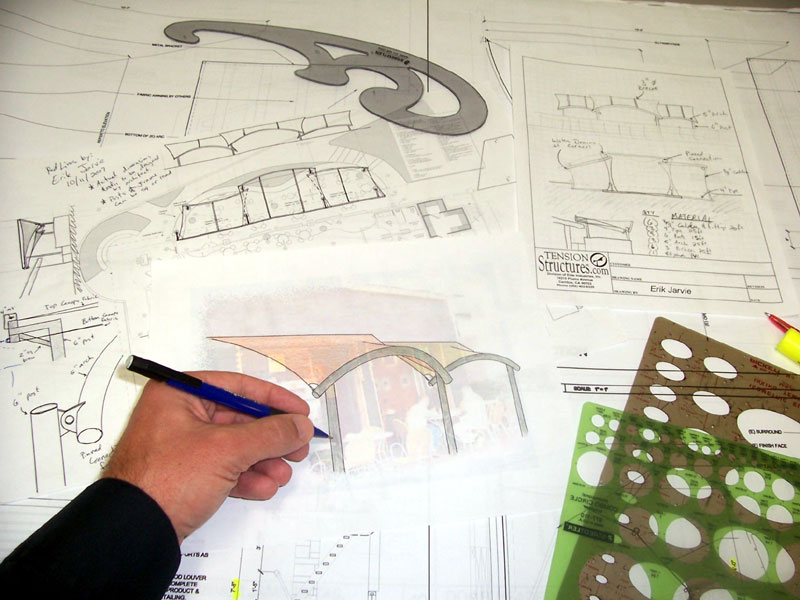 Are you looking to incorporate shade or rain protection into your property's design, but are unsure of where to begin?  Do you have a good idea about what your project needs, but can't quite visualize the finished product?  As a design-build specialty contractor, the team at Tension Structures is the key for bringing your vision to life. It all starts with your idea, plan, or concepts.  Our designers help you channel your imagination, and we use our expertise to transform your thoughts into a visual concept that fuses style with functionality.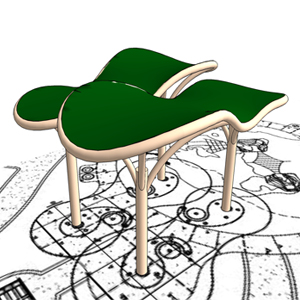 Whether you're looking to create truly breathtaking tensile membrane structures or purely practical ones, our team partners with your architects, landscape architects, general contractors, and management team to develop designs that address every aesthetic and functional requirement of the project.  Our goal is to configure the most efficient and economical design using only high-quality fabric membrane materials that offer grace, beauty, durability, and strength.
The wide variety of shapes, materials, and tensioning options available make tensioned membrane structures incredibly versatile and offer the potential for incredibly unique designs.  We pair our expertise in tension structures with our passion for creativity to present designs in both two-dimensional and 3D renderings, showcasing proposed concepts from any desired angle to answer, enlighten, identify, and proactively resolve any potential issues.
Our Design Assist Capabilities Include:
Feasibility Analysis
ROM Budget Pricing
Material Selection
Renderings & Shade Studies
Custom Specifications
3D Modeling
Drawing Review
Contract Documents
Whether it's a permanent durable PTFE membrane canopy or deployable flexible PVC fabric structure, Tension Structures by Eide Industries will help you discover new solutions to conventional design challenges.  For a closer look into our four-stage design/build process, click here.
Are You Ready to Start the Design Process with Tension Structures?
In the Tension Structures Division of Eide Industries, we specialize in design, engineering, manufacturing, and installation of structurally complex and creatively challenging commercial, government, and prototype design projects.  We provide expertise and support for architects, landscape designers, general contractors, and property owners to develop their custom tensile membrane project ideas and construct iconic structures.
Explore the options for your next project.  Contact one of our experts today by calling 800-422-6827.