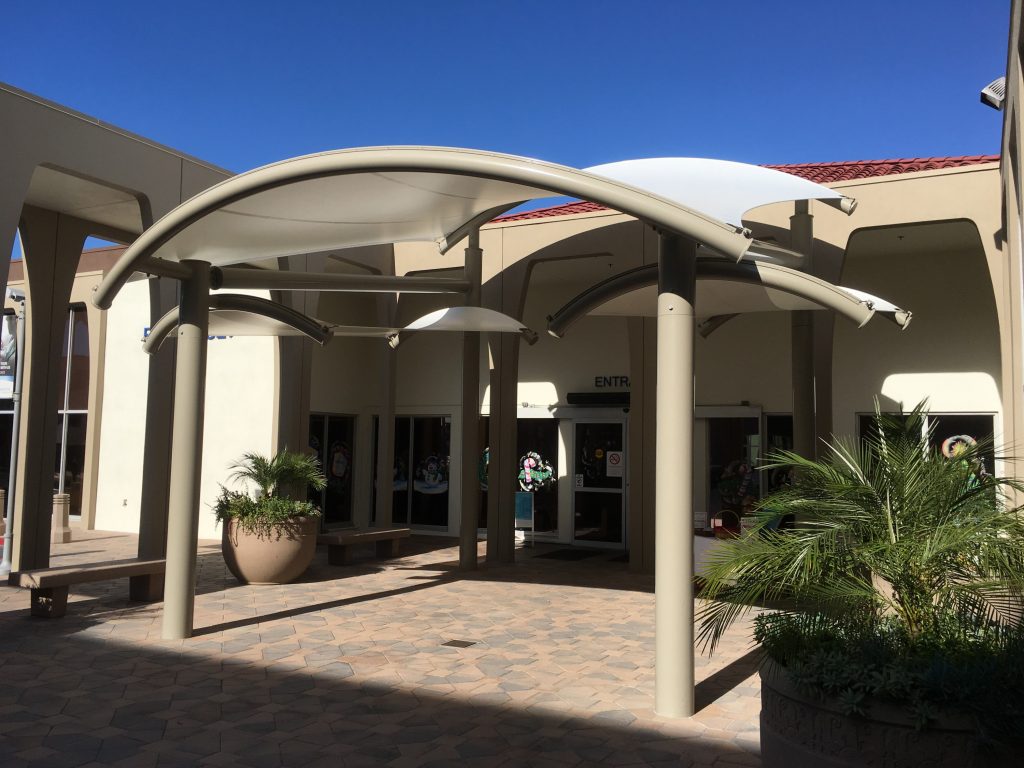 Designing a hospital facility poses unique challenges, as it needs to address the functional requirements and comfort needs of patients, staff, and administrators alike.  Tensioned fabric structures can play an important role in addressing those needs by providing important weather protection, reducing energy usage, and creating more usable outdoor spaces.
Functional Entryways and Waiting Areas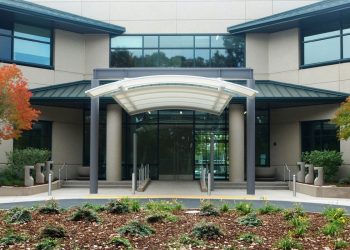 Offering both protection from the elements and the opportunity for added aesthetic appeal, tensioned fabric structures can be customized for the entrance to the hospital or for areas where patients often wait outdoors, such as patient pick-up locations or valet services.  This design addition addresses an often-overlooked functional need, especially for locations that commonly experience rains or extreme heat.
Energy Saving Tensile Facades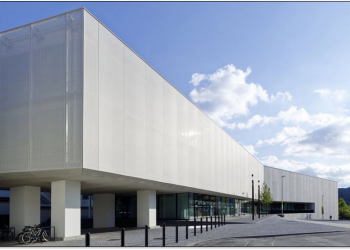 These specialized tensioned fabric structures act as a second skin to the building's exterior in order to reduce the impact of harmful UV rays in the interior of the hospital.  Tensile facades block much of the sun's glare without disrupting the outward view for patients, making it more comfortable for those who are inside the building. In addition, with white fabric membrane, the daylight is naturally diffused creating a soft glow for those healing or working inside. These structures are also attractive for administrators, as they reduce the energy costs necessary to cool the building.
Protected Outdoor Spaces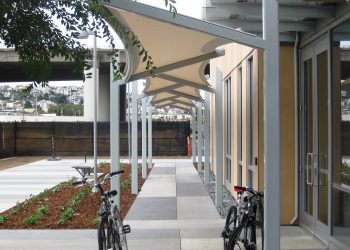 Hospital facilities and medical campuses often have underutilized outdoor spaces, such as seating areas and walkways.  Whether it's a patio outside the cafeteria or benches situated near a garden, outdoor environments can have a positive therapeutic effect on patients and are welcomed places of solitude for family and friends.  Tensioned fabric structures make outdoor spaces more functional by providing weather protection and shade while maintaining the outdoor feel.
Whether looking to add aesthetics and functionality for a renovation project or to support the architectural design from the start, tensioned fabric structures offer flexible and cost-effective ways to overcome many unique challenges.
Here are some of our past hospital facility projects:
Are Tensioned Fabric Structures Right for Your Hospital Facility?
In the Tension Structures Division of Eide Industries, we specialize in design, engineering, manufacturing, and installation of structurally complex and creatively challenging commercial, government, and prototype design projects.  We provide expertise and support for architects, landscape designers, general contractors, and property owners to develop their custom tensile membrane project ideas and construct iconic structures.
Explore the options for your next project.  Contact one of our experts today by calling 800-422-6827.